Finally, An Affordable and Updated AC/DC Waveform for Sports Therapy, Neuro
muscular Training, Enhanced Recovery & Sports Performance.
 "A Phoenix obtains new life by arising from the ashes of its predecessor and is cyclically regenerated or reborn."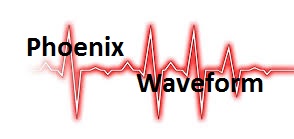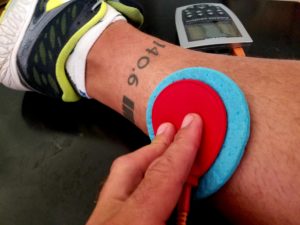 Hunt for trigger points, possible inflammation and/or tissue damage and possible origin or possible source of pain and dysfunction. 
Train your neuromuscular system to absorb force and enhance the neuromuscular connection.  
Big muscles is not what makes a person a better athlete. Big muscle do not make you throw faster or run faster. The reason someone can run faster, jump higher or is more athletic  is because their brain and nervous system is better. If you train your nervous system, you will improve you athletic abilities.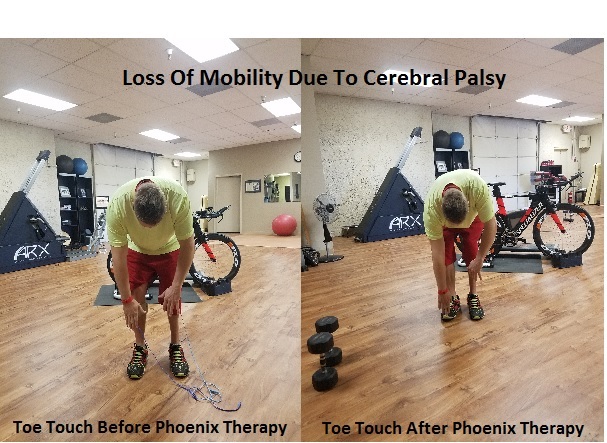 Perform corrective eccentric exercises to reduce pain, increase mobility and prepare for activity or training   
Neuromuscular Retraining to "Re-set" and enhance the neuromuscular connection activating and lengthening muscles while balancing the neuromuscular system.
Enhance and optimize neuromuscular response during exercise and training your body to absorb force.
We can come to you!
Onsite Enhanced Recovery And Athletic Performance Training at YOUR Clinic Is Available
_________________________________________
Rise Up With The Phoenix Waveform And Unlock Your Body's True Potential!
Take control of your own health.
Accelerate recovery.
Improve mobility.
Enhance performance.
Find the "origin" or other sources of your pain.
Contract your muscle 500 times per second
Strength train and rehabilitate without cardiovascular, mental fatigue or stress on your joints.
_________________________________________
"A little background on me: retired 74 year old, physically active with weights and playing basketball.  I work a part-time job that requires physical exertion."
"Over the years I have had a lot of nagging injuries that would go away and then come back.  Since using the Phoenix Wave most I have seen improvement in almost all of the discomfort.  The tennis elbow has decreased significantly.  I have avoided surgery for a pinched ulnar nerve.  With taking the supplements recommended and using the Phoenix Wave, I am seeing a decrease of the intermittent pain associated with only 20% cartilage of the knee medial meniscus left."
"I would wholehearted recommend the Phoenix Wave to anyone who has chronic injuries and anyone who is recovering from torn muscles and/or ligaments, not to mention any strain or sprain." -JC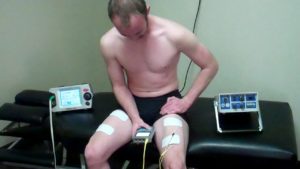 _________________________________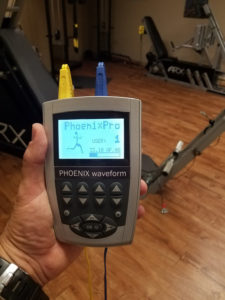 The Phoenix Waveform and electric stimulation device unlike the majority of  EMS modalities on the market today.
The Phoenix has the unique ability to produce unique AC/DC waveforms which are capable of creating dramatic results on mobility, strength, training recovery, injury rehabilitation, and pain relief.
Where you feel pain is not always the source, cause or origin of the biomechanical dysfunction. The Phoenix Wave not only achieves amazing symptomatic results but also addresses the source, cause or origin of the biomechanical dysfunction and/or pain through our proprietary combination of biomechanical, neuromuscular and functional evaluation protocols. We work one-on-one with our clients, through Skype, to make sure you get to where you feel you need to be and to help guide you through our protocols and evaluations process. 
As a 9-time Ironman Triathlon Finisher, I know what pain, muscle fatigue and a ton of inflammation feels like. Here is my personal experience using the Phoenix Wave after a 24 hr, 26-28 mile obstacle course race.
By using a unique combination of AC (Alternating Current) and DC (Direct Current) the Phoenix is able to create a dynamic and adaptive environment within the body. When the Phoenix waveform when coupled with our guidance and proprietary protocols help people of all ages and abilities RISE UP, achieve amazing results and become the person or athlete they have always wanted to be.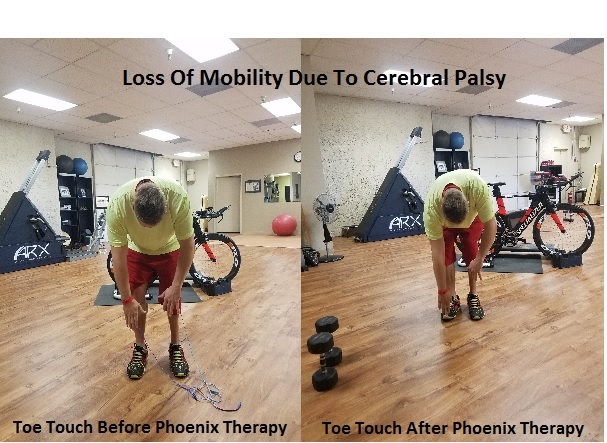 The strength and mobility protocols helped set a new USA Shot Put Record. Jason Rodie, Paralympic Athlete (cerebral palsy)
"It's like a mobile upgraded Therastim."- Dr. Jeff Banas
(for those of you who know what that is)
Achieve maximum results with minimal training.
Train harder, even after your muscles have fatigued.
Recover faster. 
Strength train and rehabilitate with no risk of injury often associated with intense muscular contractions of this kind.
Improve your flexibility and mobility in minutes.
Allow your muscle to deliver more power and absorb more force.
Eccentrically train your muscles.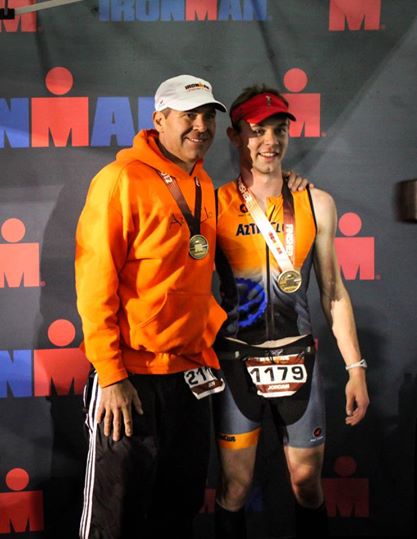 "Finished the Ironman training LESS than 10 hours a week."– Dr. Jeff Banas
Individual results may vary.
Consult your physician or health care provider and follow all safety instructions before beginning any new exercise program, especially if you are pregnant, or have any medical condition. The contents on our website are for informational purposes only and do not constitute medical, legal, or any other type of professional advice. Read the Globus and Phoenix Training Manual Fully before using the EMS unit. Results will vary depending on the individual, personal health status, performance goals, and proper use of the device.    
Terms of Service, Disclaimer, & Privacy Policy                                                                                                              Copyright 2018 Dr Jeff Banas